At Andrew Er Learning Hub
our aim is to instil a love for Mathematics in our students.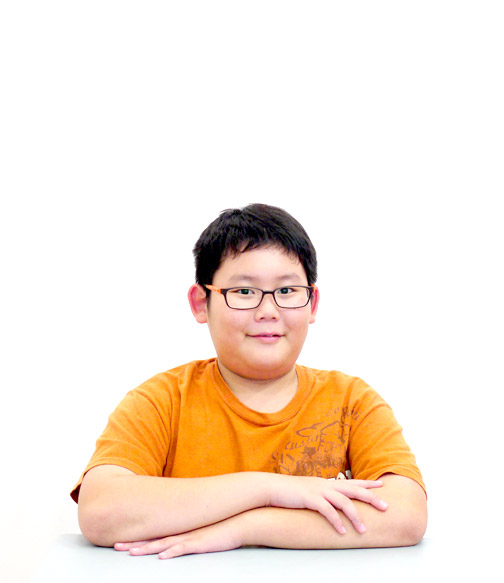 About Our School
Effective and systematic learning
Founded in August 2003 by Andrew Er, the centre uses proven effective teaching methods specially developed by Andrew Er and his team of curriculum specialists.
This unique, hands-on and systematic learning approach in Mathematics helps students to develop logical thinking skills as well as techniques to solve challenging problems.
Many parents have seen progress made by their children after attending just one term of lessons at the centre.
read more
Testimonials
What our students and parents say
Over the years, our students and their parents showed their appreciation by sending us their testimonials for studying at Andrew Er Learning Hub.
Dear Mr Er, Joanne
and Mrs Dizon

Thank you so much for teaching Sarah and also helping to boost her confidence over the years.

With your guidance and help, Sarah was able to improve her Maths from borderline grade to A in her PSLE.

We really appreciate all that you have done for her!

Mr & Mrs Loke
Dear Mrs Chen

Thank you for your patience and guidance in teaching Gwen.




She has certainly gained from your lessons, especially in model drawing.




I personally find that she is now more confident in approaching problem sums. Appreciate your encouragements!

Mrs Wong
Dear Mrs Chen





Thank you for being a great wonderful teacher who taught many things.




The things you have taught me will stay in my heart.




Happy Teacher's Day.

Hua Xian
Dear Mrs Dizon,

Thank you for your meticulous teaching all these years and those enjoyable math lessons that you've taught us. You're truly a great math teacher – whether it's being really pro at the subject, or being organised – you have it all!

Of course, what makes you uniquely you is far from just that. Your passion for teaching, your patience in guiding us and the support you've given us all this while have made a difference in our lives.
Edwin & Vivian
Dear Miss Kelly,

Thanks for helping me obtain an A* in Maths for my PSLE!

You're a great teacher and I want to tell you how much I appreciate the times you encouraged me and stayed back after lessons to help me with additional sums.

You have inspired me to have a love for Maths and I have improved greatly in Maths since you began teaching me at the beginning of the year.
Chloe Hing
Hello Mrs Dizon,

Thank you for being such a patient teacher who never loses her temper. And for always being so thorough in going through our mistakes no matter how many times we repeat the same mistakes and teaching with a bright smile.

I really appreciate your efforts in pointing out the things to note while answering a question and you have an awesome ability to make me understand by explaining things so well!
Lau Jia Wen
Hello Mrs Dizon,

I would like to thank you so much for your patience in teaching me throughout this year and guiding me through the questions.

You're really good not only in your maths but also how you explain them. It's really motivating.

If it wasn't for your teaching, explaining and patience, I wouldn't get an 'A'. Thank you for taking time to teach me (and the class). You are really the best maths teacher.
Geneieve Teo
Dear Mr Er,

We are grateful to the teachers of Andrew Er Learning Hub for providing a stimulating environment for our daughter, Kishanti, to excel in Maths.

Their guidance in tackling heuristics especially in critical thinking questions was instrumental in helping her to achieve an A* in the 2009 PSLE Math paper.

Thank you!

Mr & Mrs Palam
Dear Mr Andrew Er,

thank you very much for tutoring my sons. Both of them did very well in their Mathematics papers. Jasvinder garnered an A1 in A Maths in the recent O levels while Tevinder obtained an A* grade for his PSLE Math paper.

Their achievements have been due to the skills you imparted over the years. The confidence they gained in facing challenging problems have made them stronger in mathematics and in academics in general.
Kuldip Singh (PhD, Physics)