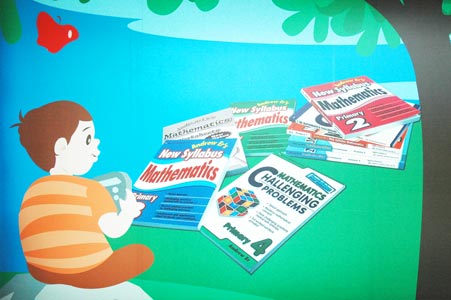 At Andrew Er Learning Hub, our aim is to instil a love for Mathematics in our students.

Founded in August 2003 by Andrew Er, the centre uses proven effective teaching methods specially developed by Andrew Er and his team of curriculum specialists.

This unique, hands-on and systematic learning approach in Mathematics helps students to develop logical thinking skills as well as techniques to solve challenging problems.

Lessons are based on the current school syllabus with an emphasis on helping students to tackle and solve challenging as well as non-routine Mathematics questions.

Our classes are conducted by a group of experienced and dedicated teachers with a vast wealth of experience in teaching Mathematical concepts.

With a small student-teacher ratio in each class, our teachers are able to pay adequate attention to each and every student, providing student-centred learning.

Many parents have seen progress made by their children after attending just one term of lessons at the centre.