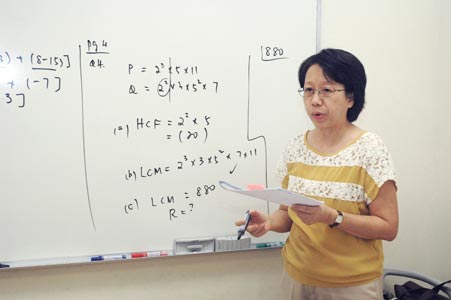 We are proud to have a group of teachers who are not only competent in teaching Mathematical concepts, but are also dedicated and passionate in helping our students to achieve their full potential.

We are dedicated to the cause of providing a stimulating and friendly environment, where a hands-on and systematic approach helps each student achieve their learning goals, while developing key skills and techniques.

Classes are conducted with a small student-teacher ratio, essential for individual attention and enabling more personalised coaching where needed.

All classes are equipped with every facility required to provide a conducive atmosphere for learning.

Moreover, many of our teachers have been teaching with our centre since we first opened in August 2003.

All our teachers are trained by Andrew Er in his methodology. In addition, a monitoring system is in place to ensure that the teachers conduct the lessons in accordance with the methodology and foster a nurturing environment.